Aroostook Pentecostal Church Fellowship presents...



TEEN

Ages 12,13,14

July 12 - 15

Monday-Thursday

$225.00

Registration deadline:

July 5, 2021

July 25 - August 1

2021

Sunday-Sunday

All Ages

<-------------- click on 

Family Camp button

for all the details

KIDS

Ages 7-11

July 7-9

Wednesday-Friday

$150.00

Registration deadline:

June 30, 2021

 HiTeen 

Ages 15,16,17

July 19-22

Monday - 

Thursday

$225.00

Registration deadline:

July 12, 2021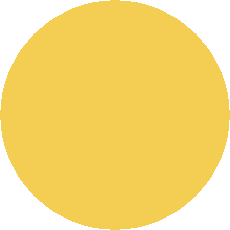 Thinking about being a volunteer at one of the best Summer Youth camps ?!! 

Email us with your interest at wbc@whitedbiblecamps.com and let us know 

what area you are interested in for Summer Camps 2021!

*** Please note the change in ages for

 Kids Camp***

---------->

There will be no DAY CAMP 

this year.

 Camper registration for Summer Camps 2021!

Complete the 3 easy steps and start packing for Summer Camp!

1.

Email us at 
wbc@whitedbiblecamps.com
 and request a Camper Registration.
You will receive and read the Camper Guide with important details for attending camp and then complete the quick and easy registration form and submit it online 

( Camper registration is only available online)

** All registrations must be submited by each camp deadline.  We will not be accepting Camper Registration after the deadline. We also are not able to accept walk on Registrations on the start of each camp.

2.

Once we receive your completed registration form we will email you the instructions on submitting your registration fee online (Camper registration payment is only available online)
3.

As soon as we receive your registration payment in full online, we will send you a confirmation that your spot for summer camps is reserved. 
Your spot will be saved once your payment is received in full.

4.  Start packing to join us for Summer Camps at WBC!

Thank you for your patience with the many changes and adjustments we have had to adapt in order to have summer camps.

** We have integrated the Maine state covid-19 regulations for overnight camps into our Camper Guide, Please be sure you have read the Camper Guide.  If there are last minute changes to our state covid-19 regulations we will send all registered campers an email with info on these changes.  Please check your email regularly and before you arrive for camp.

TBA

...details coming soon